The Results Driven Program
What People Are Saying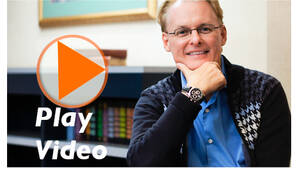 ---
WE HAVE PLANS TO GROW OUR BUSINESS
GL Dart – President & Matt Bratlien – Managing Partner, net-tech
We're a very busy I.T. business. Every day we're managing and supporting data bases for our many clients. We knew our business was capable of more, and we needed some additional structure to be more effective with our team. We met Results Driven at a tradeshow and liked their program and ideas.
They've been helping us to create a plan to grow our business, define our short and long term vision and hire more people. With their help we plan to grow 25%+ this year.
---
MY BUSINESS IS NOW MORE STRUCTURED
Fenton Davis – President, Associated Telephone Industries Inc.
We're a family business, and we've been very successful for many years. As the President, I felt that our business was capable of more.
I didn't know who to turn to, or where to get help. I met John from Results Driven and decided I'd start the Results Driven Program.
I now look at my business with a different mindset – an 'opportunistic mindset'. I'm looking for opportunities every day with my existing clients and with new potential clients. I'm also keeping track of my successes.
Successes such as new clients; new products we're importing; and how we've helped a client solve their issue when they've used one of our products.  With their system, his encouragement and motivation, our future success looks very promising. 
---
I FELT I NEEDED SOME ONGOING ADVICE
Manuel Barquin – President, Solid Apollo
I'm passionate about my business. We're in the LED lighting industry. It's a fast moving, rapidly changing industry. Even though I had a previous successful company, I felt that I needed some outside ongoing advice to ensure I was on the right track.
Results Driven and their program provides the right advice to me.
Their ideas are creative, yet simple. They challenge me and make me think about my business differently. Since we've been in their program, we've doubled our staff and we predict we'll double our revenue this year.
---
WE'RE MORE FOCUSED AND MORE CUSTOMER DRIVEN
Lutz Sprecher – Owner, Whalley Optical
My father started our retail optical store, and I took it over a few years ago. Like many businesses, we've been affected by the internet, and the changing buying patterns of today's consumer.
Before I started working with Results Driven, our business was stagnant, and I felt I was on the entrepreneur treadmill, as John calls it.
With his help, and their Program, I now feel better about the future of our business. We're more focused, we're building our business, we're more customer driven than ever before, and I don't feel as overwhelmed as I did in the past. Results Driven is getting us results.
---
I NOW HAVE MY TEAM IN THE RESULTS DRIVEN PROGRAM
Jim Marsen Co-Owner, Jones Food Equipment
I'm a skilled tradesman and very proud of it. Five years ago, I became a partner in my company. I've always been a good boss and good manager. Being an owner requires different skills. It requires being more visionary and more strategic.
With the help of the Results Driven Program, it has helped me to focus on how I want to grow our business. Results Driven has helped me to view the business from a different perspective and vantage point.
The Program has helped me to analyze our revenue and client base. Results Driven has helped me to enhance my managerial skills and I find so much value in it, that my team is now being coached in the Program.
---
THE PROGRAM HELPED ME TO THINK IN NEW WAYS
Hanif Hamir – President, White Rock Courier Ltd.
I purchased my business over 4 years ago. As an accountant I have good financial acumen, however, I knew something was missing. I met John from Results Driven and I liked what he had to say.
There's a system, structure and process to their business coaching. The coaching is simple, effective and the workbooks are very helpful.
I've recommended The Results Driven Program to my colleagues, as it's helped me to think in new ways that has benefitted my business.
---
THE OAR IS IN THE WATER AND I'M ROWING FORWARD
Andria Bovey – Long Term Care Insurance Specialist, Myltcexpert.com
A hearty recommendation for John Marshall and Results Driven – Business Coaching.  I met John last year and began coaching sessions with him.  From the start, it's been a positive and successful effort.
With John's insight, I've focused on my business with fresh eyes, have jettisoned time consuming activity which was not leading to new business, improved revenue over the previous year, developed a marketing campaign to stay in front of my potential clients, and – perhaps most important of all – identified five key strategies to support growth and business success with a focused, working plan on how to get achieve the results I want.
The oar is in the water and I'm rowing forward!  I'd be happy to respond to any inquiry regarding my experience with John Marshall and The Results Driven Program.
---
MY BUSINESS IS MORE STRUCTURED AND GROWING
Wade Pugh – President, Chewter's Chocolates
We have a great business. We manufacture Belgian chocolates. We have some of the premier hotels and cruise lines as our clients. We were busy, but I felt we needed to be more efficient.
One of my colleagues recommended Results Driven and their program.
Since working with them, we're now  more structured, disciplined, focused and growing our business; while providing world class chocolates to clients across North America.
---
MY BUSINESS IS EXPERIENCING EXCEPTIONAL GROWTH
Ken Dennis – President, KDTS.ca
Being the owner of a busy and fast growth business, I realized that I needed some outside assistance to ensure I was growing properly and profitably. This is where John of Results Driven has helped me the most.
With their workbooks, exercises and regular meetings, my business is experiencing exceptional growth, which I largely attribute to his help.
Their Program keeps me accountable, on track and focused.  In fact, we surpassed all of our yearly goals within six months and projecting exceptional continued growth going forward. 
I would whole heartedly recommend the Results Driven program and further recommend John as a great guy on a personal level.  If you are considering using Results Driven, I'm happy to discuss my experiences with you.
---
WE'VE BECOME MORE PROACTIVE IN GROWING OUR REVENUE
Alexander Yelagine – President, Lease Folks International
My partner and I were starting our business and we had a lot of questions. We didn't know where we could get good practical training. We had heard about this company. People said their training was easy to understand and their materials were detailed, yet easy to use.
We contacted Results Driven and then joined their program. What a great decision.
I've learned how to better understand which business opportunities are worth our time to pursue; we've become more proactive in revenue management, we've established more efficient internal systems and we're keeping key employees. 
The 1 year and quarterly work book is brilliant. It's logical and practical. Having the ability to interact with other business owners who are also in the program has been very helpful in growing our company.
---
EVERYONE CAME AWAY WITH GREATER CONFIDENCE
Avril Betts – President, Action Travel
I hired John Marshall from Results Driven. The program kept everyone accountable, while learning new skills and developing a team spirit. He encouraged them to be creative, and built their confidence and energy in what they could achieve.
I had decided I needed to have my staff know more about revenue generation and marketing. To that end I determined I should hire a coach to assist them in understanding the importance of it and how to go about doing it.
I hired John Marshall of The Results Driven Program to coach 4 of my staff members. John interviewed each of the staff members individually to ascertain there attitudes and skill levels and then designed a program to train them
The weekly in house coaching sessions, showed the staff how to organize and develop their goals on a long term and short term basis. He encouraged them to be creative, and built their confidence and energy in what they could achieve.
The program and weekly meetings kept them accountable, while learning new skills and developing a team spirit.
Everyone came away with greater confidence and a feeling they could tackle some tasks they had previously lacked the confidence to attempt. I have no hesitation in recommending John as a coach/trainer.  
---
NOW WE'RE MORE FOCUSED, EFFICIENT AND GROWING
Michelle Shi – President, POS@Touch
We're a family business and we wanted to grow. We knew we could do better, but the question is how?  This is why we turned to John Marshall from Results Driven – Business Coaching for help.  
We got a One-on-one training course from Results Driven and what a difference it made.
The training is focusing on discovering the strength and weakness of your business.  The training also helps us to realize the enormous, yet to discover potentials our current customers have.
Through their "Iceberg Analogy", we built advanced, stable and thorough relationships with our current customers; and through their "Asking the Right Questions" session, we discover the hidden needs from our potential customers.  Our new customers love the way we treating them like friends, asking the right questions and knowing what they really need.
Results Driven has also developed a completed training plan for us to follow through the entire program.  This plan greatly saves our time and enhances the efficiency of the way we run our business.  Finally, we are saved from the "Entrepreneur Treadmill".
Now, we're more focused, efficient and growing.  We also have free time to enjoy our lives.
If you need help, do not hesitate to contact John and Results Driven to make a difference.
---
I WOULD RECOMMEND THEIR PROGRAM
Paulo Ribeiro – President, Swift Sure Milling
I am writing this letter to recommend John Marshall from Results Driven Business Coaching Success System. I was first introduced to John at The Board of Trade Meeting.
We used Results Driven and found John to be very professional and informative. He helped us to find some inefficiency in our business and helped us to put systems in place to rectify the problem areas. I would recommend his services to any business that is looking to be more organized and efficient.
---
WE'VE IMPROVED OUR SALES & MARKETING
Scott Jamieson, President & COO, a2b Fiber Inc. 
John Marshall of Results Driven worked with us at a2b Fiber to develop our Marketing and Sales strategy, and train our staff in sales and business development fundamentals.  
I found John to have a very calm and steady demeanor, with a personality suited to engaging the different personality types in our team.  
He conducted a careful yet comprehensive analysis of our business, and although ours is a niche business, he managed to produce a very specific and detailed strategy document that I was proud to show to our Board and investors.  
John is an effective person who I would not hesitate to recommend to any business owner interested in improving their sales and marketing departments.
---
RESULTS DRIVEN EXPOSED US TO NEW IDEAS AND CONCEPTS WE HAD NEVER HEARD OF              
Chris Baily – Co-Founder, Unlimi-Tech Software
Results Driven did a superb job.
We're and I.T. company with great technology. We struggled, however with business growth. The Results Driven Program helped us to become more sales focused and revenue focused without sacrificing our I.T. expertise.
They helped us understand the sales and marketing process, and exposed us to new ideas and concepts we had never heard of. When we were interviewing for a VP Sales we knew we had the right candidate because he used very similar terms and concepts that Results Driven did.
---
I'M MORE CONFIDENT PRESENTING SOLUTIONS AND GETTING NEW CLIENTS
Dipesh Shah – CF Financial Services
My background is in science. As an entrepreneur, I realized I had to break out of my comfort zone and become more comfortable and confident in generating new business.
The Results Driven Program has made a big difference. With their workbooks and system, I'm now in the habit of setting goals for my business.
I'm designing where I want to go. I'm becoming more confident in asking questions, uncovering client needs, presenting solutions and getting new clients.
My future looks very big.
---
RESULTS DRIVEN HAS A SAVVY AND COMFORTABLE COACHING STYLE
Brittany Cadence Director of Sales & Marketing, Ste. Anne's Spa
Results Driven has a savvy and comfortable coaching style that enabled our sales team to produce results for Ste. Anne's. They helped us find success during a key transitional phase of the business.
Brittany Cadence, Director of Sales & Marketing
Results Driven, I can't thank you enough for the training, it really helps to build confidence in sales when you are sure about what you're doing. I find use for the "Mirroring" segment on a daily basis, regulating Empathy and Energy is becoming second nature.
It was a pleasure working with you, I've had the opportunity to attend a number of Seminars and costly Management Training and it's a rare occasion to meet a company that communicates as effectively as you have. All the best and keep in touch!
Jason Mason, Senior Sales Manager
Results Driven has a coaching style that builds confidence and self esteem. They provide you with all the necessary tools to get the job done and his one on one coaching was superb, after a series of individual sessions with them my sales increased, I met my targets and surpassed them, and am a much stronger sales person thanks to them.
Deborah Goer, Sales Manager
---
OUR SALES HAVE INCREASED BY DOUBLE DIGITS
Andy Stephenson President, Languages Abroad
The Results Driven Program has helped re-define our sales plan and sales approach. We were initially getting a lot of inquiries on the phone, but not enough business was converting into orders.
By listening carefully to our needs, they designed sales scripts; ways to overcome objections; excellent questions to ask, and other creative ideas to build our business.
Our entire operation is more efficient and productive and our sales have increased by double digits.
---
THESE EASY TO USE IDEAS HAVE HELPED US BRING IN NUMEROUS NEW CLIENTS
John Hercus – Owner, The HR Group
As a company owner, I struggled to balance getting new business while servicing our existing clients' needs. The Results Driven Program helped us to clarify our short and long term goals.
One particularly helpful business strategy was to build a prospecting plan and a referral campaign. With our time so limited, these easy to use ideas have helped us bring in numerous new clients.
We're also becoming more visible in the marketplace, and we anticipate additional business within the quarter.
---
THEIR TRAINING AND THEIR IDEAS ARE SIMPLE, POWERFUL AND CREATIVE
Tura Adams ZeSource, Multimedia Project Director
I am an entrepreneur who really wants to succeed, though I often felt as though I was on my own.
I didn't know where I could get good business advice that was practical. The multimedia industry is extremely competitive.  To stand out and create a niche, we needed to define our target market and ourselves.
The Results Driven Program helped us clarify our uniqueness. With their help, we then zeroed in our target market. After that we began our sales campaign, and we've landed two accounts and we've begun to establish a referral network.
Their training Program and their ideas are simple, powerful, creative and we're now getting the growth we deserve.
---